Boone Day
…
Boone was born near Reading, PA, which is, of course, extremely interesting. Because I went to high school near there. The rest of his life, which includes scads of Shawnee adventures and land claims lawsuits, is kinda interesting, too…
Did you know Daniel Boone never wore a
coonskin cap
?
Yeah. So we made a couple of coonskin caps to celebrate the day. Just because.
We happened to have a little kit obtained at a thrift store, but it really is easy to make even without. You start with this:
A paper bag – convenience store size (a little larger than a lunch bag)
A tattered strip of black construction paper
Pencil, ruler, scissors, stapler
Use the ruler to measure 3 inches from the bottom of the bag and draw a straight line across. (We overdid it with 4 inches.)
Cut the bag on the line. You can discard the top of the bag. The bottom will be the cap.
Cut 1-inch fringes on the cut edge.
Staple the tattered strip of black construction paper to the bag.
Wear.
Or, like Esmé, refuse to wear because Daniel Boone never did. (Or rather because she wanted to make a whole baby raccoon, not a version of skinned, dead coon. And you can't wear whole baby raccoons, you know.)
Your call…
And a happy Boone Day to ya!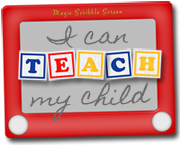 On June 7, 1769, Daniel Boone first saw the beautiful land of present-day Kentucky. The Kentucky Historical Society has since declared this day to be