Santa's
Esmé's workshop! Here is our belated 13 list of toddler-made "useful" gift ideas, most of which will be accompanied by a text or quote tied on with a ribbon.
1.
The Wrapping.
You can make wrapping paper, or decorate plain white gift bags like we did! I made handprint trees with green paint (a red fingerprint trunk) and a star sticker,
and on the other side I did cookie cutter prints with red paint. We had 26 bags, which was a bit much for me, but Mommy made sure I did at least part of each bag.
And I got elaborate on some, with stamps and stickers and all...
2.
Soap Snowballs.
(Isaiah 1:18) This was my favorite so far! Mommy's had a hard time keeping me from playing with the balls now that they are done... Pappa doesn't quite understand their purpose, but even if they fall apart in the bath, they were fun to put together.
First Mommy grates 6 bars of white soap using a food processor (we used Olay - and it smells real good!). Then I pour water into the soap "snow" to get it to snowball texture.
Then we form it into balls and put the balls on a cookie sheet. And then the moose (or other small creature, but I LIKE moose) gets slammed by the snowball...
Then you let the soap dry. But DON'T let it dry in front of the heater, cuz the soap will melt. And DON'T try this project when the water pipes are frozen and you have no water to rinse your hands with, or you will go through lots of wet wipes.
3.
Potpourri Sachets.
(Ephesians 5:2) Mommy thought of making sachet bags from tulle, but fortunately we found some ready-made ones on clearance, or this would've taken forever. I carefully filled up some of the bags with potpourri mix and helped close them. Now they can make someone's linen closet or underwear drawer smell good!
4.
Tea Light Candles.
(John 8:12) There are lots of things you can do with votive candles - like glue "snow" or tissue paper on the holders. And if you have extra baby food jars, you can use those for holders. Mommy found a bunch of yummy-smelling candles with holders on clearance, and we stayed simple and just put gem stickers on the holders.
5.
Fridge Magnets.
(Proverbs 18:24) We got this idea from
I Believe in Love
. The glass marbles we had were pretty small, so I just made colorful dots (and a couple of tiny faces) on a piece of paper,
and then we glued clear flat marbles on top. Then Mommy had to put the paper up high so I wouldn't tear the marbles off. Then we'll cut them out and glue magnet pieces on the back.
6.
Bookmarks
. I colored lots of bookmarks to go with the books we're giving away in those gift bags. Tip - to cover lots of paper, use watercolor paints... Lots of bookmark printables at
Activity Village
.
7.
Wallet Calendars
. (Ecclesiastes 3:1) We printed some wallet-sized calendars on cardstock from this
Free Printable site
. Now I'm going to decorate the backs and we'll laminate them to giveaway.
8.
Handprint Gifts.
(Psalm 139:14) There are a ton of handprint gift ideas for close friends & relatives: mugs, towels, tshirts, etc. Check out the middle of this
Home School newsletter
for Handmade Handprint Gift ideas. Mommy thought this calendar idea was pretty cool - where handprints made a picture for each month, like snowflakes in January. Combine printed backdrops with the handprints, scan them in, and you could make a very attractive calendar.
UPDATE: I just saw this idea with photos at
Keepsake Handprint Calendars
- gorgeous!
9.
Body Scrub
. (Genesis 18:4 for a foot scrub) I love pouring and mixing stuff, so this
candy cane body scrub
would be fun to make.
10.
Hot Cocoa.
(Psalm 46:10) Speaking of pouring stuff, this
hot cocoa in a jar
is something we REALLY wanted to make last Christmas when we were overloaded with baby food jars. But we couldn't find ANY candy canes in Mozambique or South Africa - can you believe it?! I'm sure there are some, but for outrageous prices in stores we couldn't afford.
11.
Soup Mix and other Jar Gifts
. There are all kinds of fun gifts in a jar that I'd love to make. Especially the colorful ones, like the Soup Mix in this
34 Holiday Ideas for Gifts in a Jar eBook
. Or this
Holiday Cookies in a Jar recipe
. We've got all the ingredients ready to go. But we might package it in bags instead of jars to cut down on costs...
If you want something REALLY easy, check this
Devil's Food cookie mix in a jar
out. I don't think you get easier than this...
12.
Baking and Candy
. Now, I'm game for making all kinds of candy and cookies and other edible gifts! Here's some fun
sea glass candy
. And some
chocolate covered pretzels
we'll be making this week.
13.
Holiday Clothes Pins
.
Aren't these
holiday clothes pins
at Blue Cricket Design gorgeous?! I'm an expert at decorating clothes pins, so these are right up my alley. And after seeing these, Mommy wants to start collecting buttons for next year.
If you're looking for other ways to share generosity, check out this
Teaching Generosity post
at ABC and 123. Now if you'll excuse me, I've gotta get back to work!
And that's my school for the week...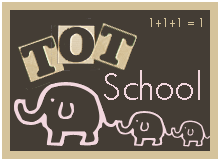 We've been busy here at