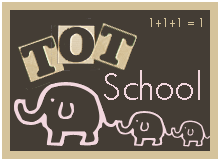 Happy Birthday, USA!
I'll sing my most favorite patriotic song for you:
Tinkle, tinkle, little store!
Followed up with a rousing rendition of
The Alphabet Song,
which I can sing perfectly, by the way.
Mommy's been a little uninspired in wrapping up "E" school, so we jumped ahead to the cool stuff like fireworks and flags this week
Yankee Doodle Collage.
We put together a collage of macaroni and feathers in honor of the
Yankee Doodle
song. First we painted the macaroni, and then we put everything on paper plates.
All while Mommy played
Yankee Doodle
on her genuine fife purchased from Colonial Williamsburg during her 8th grade class trip.
And here I am trying to figure out how to put a feather in my cap.
Here's a feather for your cap, too!
Pipe Cleaner Fireworks.
Speaking of fifes, here I am practicing my blowing behind a pipe cleaner fireworks we put together.
Muffin Cup Fireworks.
Speaking of fireworks, here I am working on muffin cup fireworks. All you have to do is draw on a muffin cup with markers...
...and then stick your fireworks display on the window with tacky.
Spinner Fireworks.
If that wasn't enough fireworks for you, here are some salad spinner fireworks. We tried dropping food coloring, and then paint, onto coffee filters and then spinning them in the salad spinner.
Mommy says we still haven't found the perfect texture of materials to use on this project, but we DID make a perfect mess of fireworks.
Toothpick Fireworks.
Still in the mood for more fireworks? Here are some we made from styrofoam balls and toothpicks.
Three different sizes!
Craft Stick Star.
Moving on to stars, here is a star made from tongue depressor-sized craft sticks. Mommy put velcro on them so I can take the star apart and put it together. So far I just like taking pictures of it with Mommy's camera.
Do-A-Dot Star.
And here's a do-a-dot star I worked on. Lots of flowers all around the star! (The idea, Mommy says, was to put dots on the lines of the stars. But I like flowers better. I'm an expert at do-a-dot flowers.)
Cookie Cutter Prints.
For this project, the idea was to dip a star-shaped cookie cutter into blue and red paint and make star-shaped prints.
Of course, I had a better idea. I mixed up the paints into purple and made handprints - much better than stars!
Red, White, and Blue Collage.
Mommy made up a basket of different red, white, and blue things for me to make a collage from. I stuck them onto a piece of clear contact paper, and then she covered it with a matching piece of contact paper.
Notice my eyes! I am an eye expert - even when it comes to using beads and pompoms and hair scrunchies!
Lapbook.
I made a
Fourth of July lapbook
!
First, we made a flag out of red and blue ribbon and star stickers for the cover.
Great star placement, huh? This project goes excellently with my favorite patriotic song,
Tinkle, tinkle...
The rest of the book was full of pictures related to the Fourth. Mommy cut them out, and I pasted them wherever I wanted to.
We did a couple of flip up pages with tape as well as the pasting. Here's the back page.
Plus I put on lots of stickers. Here's the middle of the lapbook.
Book.
My personal pick from the library was
Saving the Liberty Bell
by Megan McDonald.
Well, that's all for now, folks. I've got to go make flag sugar cookies. And hot dog casserole. And then we've got to sing
Happy Birthday USA
bright and early tomorrow morning. And after church potluck, we're gonna go ride on Uncle Jaques' boat. And then we'll bbq. And then we'll watch fireworks...
Here's a patriotic
God Bless the USA
(American Idol version - how much more American can you get?)
And in honor of my Canadian roots, a moving rendition of
O Canada...
Wishing you all a blessed and happy weekend!