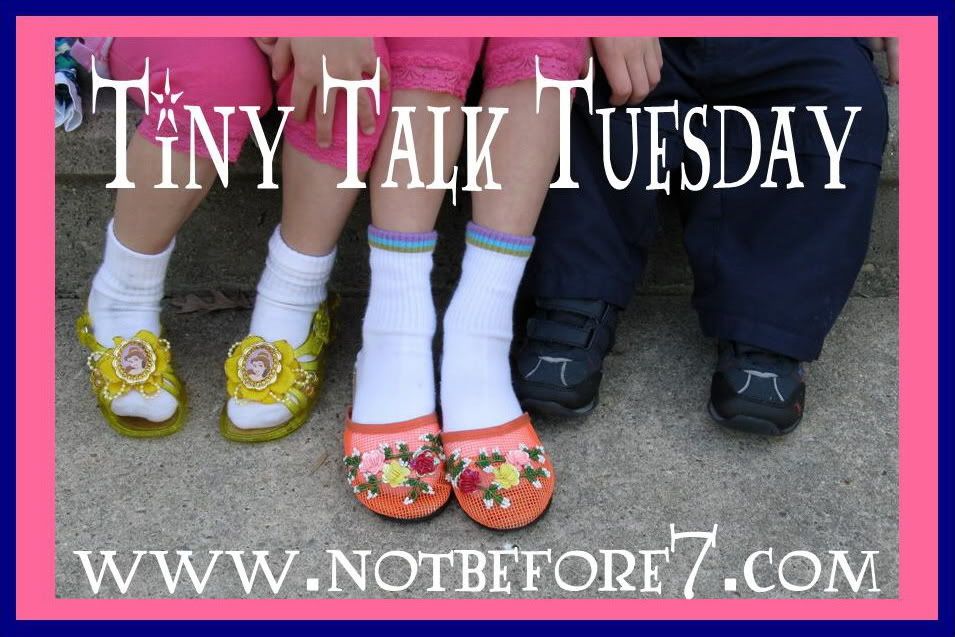 At 15 months, Esmé has been the best of mommies to her dolls and monkeys. She tries to keep them with her at meals to feed bread or juice. She covers them with blankets and sings lullabies. She makes them kiss. She brushes their hair. She pushes them in her stroller.
She has recently discovered belly buttons and nipples. Now she is "breastfeeding" her rubber duckies in the bathtub.
----------------
Occasionally Esmé manages to nab my mascara and eyeliner. She then proceeds to meticulously "apply" them to her own eyes. (She only managed to get the lid off the mascara once, so the mess hasn't been too bad.)
What I don't get is the way she scrunches her eyes and opens her mouth wide as she's doing it. Do I really do that?
----------------
Esmé's become more proficient on the phone. Last week she nabbed my cell phone and was jabbering away on it, nothing unusual. Until I heard a voice from the other end. Fortunately it was just her Daddy she had called.
----------------
More words to add to her vocabulary list – I love how this keeps getting bigger and bigger! Some of these have been around for a while but didn't make it on Friday's post. All some of her favorite things!
Button
Bun (bunny)
Mon (monkey)
Baa (sheep)
Key
Book
Ear
Nose
Eye
Face
Foot
Mouth
Bus (for "Wheels on the Bus" song)
Watch (and I must mention that mine has gone missing. Last I saw, she was talking on it – she talks on anything with buttons. Maybe I've read I'll Love You Forever to her too many times.)
------------------
We are still working on sign language. I've been trying to get the "All Done" sign downpat forever, but she prefers just handing me the bowl when I sign and ask her if she's all done with her food.
She does sign quite a bit during the Signing Time songs, but most of the signs haven't made the transition to the rest of life. She LOVES action songs! For a long time she's been spinning in circles and then dropping to the floor (as in "Ring Around the Rosies").
This last week she starting running with big steps and in big circles, bobbing her head from side to side. This bewildered me until I remembered she's been watching the Rooster dance on
Monkey See, Monkey Do
.
She's finally putting together words with music in her actions. For instance, she's loved "If You're Happy and You Know It" forever, but just did the clapping and stomping and shouting throughout the song, not when it was being sung for. Now she's getting it right, and I can mix the verses up, too. And same with "Father Abraham." She moves the arms and legs at the right times and turns around and sits down exactly on time.
-----------------
Does this learning pace ever slow down? I don't think I can keep up!