Summer Sensations Download N Go
unit we reviewed? Finally, here are some photos and summary of what we did – to wrap up summer…
Let's start with our book list. It is really long, because we covered SO much with this one week of stuff.
Summer
Seasons in General
The Northern Lights
Gardening and Planting
Fireflies
When Lightning Comes in a Jar by Patricia Polacco. Another of Patricia's books – this one fits the firefly theme, and leaves Mom teary-eyed for some reason, thinking of family reunions past.
Fireflies by Cheryl Coughlan. Simple factual nonfiction; Esmé was intrigued with it AFTER she fell in love with fireflies in other storybooks. (This is the book Mom's house key was found in by accident, after days of searching.)
Birds
I think we've got an extra-long post just with the book list, but we've still got lots more. Did I say this unit study was PACKED with stuff? There were lots of worksheets and video clips and research starters on specific subjects, as well as activity ideas to just get out and enjoy summer, so that's what we did.
First off, we talked about what causes seasons and summer – the tilt of the earth and all that. Esmé checked it out on our globe.
There were lots of colorful unit study pages like this one, where Esmé had to circle the season she was born in:
Or one where Esmé had to draw something our family enjoys doing in summer: jumping rope and getting freckles.
Or one where Esmé had to draw our state tree. Oregon's is the Douglas fir. She drew the one on the left!
We put together a lapbook. Esmé cut out some of it, but Mom did most of it plus all the writing, with a little dictation help!
We studied up on the northern lights. Here is a drawing Esmé did:
And a painting – first Esmé drew with crayons, then covered it all with black watercolor.
We also studied up on fireflies. Here's a firefly maze she worked on.
We studied up on cool summer treats and how they were invented, like popsicles (by accident at age 11)…
…and snow cones (minus cones) (by Romans)…
…and ice cream (for royalty)!
We studied about birds and made a bird puppet.
We tried making fun summer music, like with this drum Esmé made.
We did fun summer things inside, like playing games like Uno…
…and dominoes,
And writing the alphabet for fun – all by herself. She stopped when she got to N, because her Ns were just so "beautiful" she had to make them again and again.
And drawing for fun. Guess which one is the princess and which is the ugly old lady.
And we did fun summer things outside, like go to the county fair (and win a dolphin).
And practice tennis with Daddy.
And make chalk paint…
…to paint with in front of the shop.
And play in Esmé's sand pit.
And pick flowers.
And make sun prints on construction paper (after she cut the paper into a heart – freehand!)
And feed the neighbors' horses.
We took nature walks, where Esmé got to take photos of things, like the birds we were studying…
…and she studied a different leaf every day of her choice.
And Esmé practiced peeling and cutting the ONE cucumber we salvaged from our little garden. It was very good!
THAT was summer!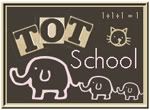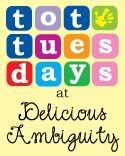 Remember that