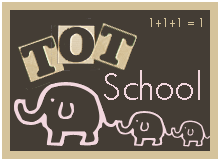 I learned all about Christmas at church. We put felts on the felt board...
And I rode the
horse
donkey to Bethlehem.
But my favorite part is the manger. I was in awe of the manger. I knelt in front of the manger.
And when I came home, I found this basket, and put blankets in, and found some straw (paper cuttings where Mommy was cutting up cardstock for projects. Then I curled up in my manger.
After Mommy requisitioned the basket for other purposes, I used this box instead. Let me tell you, though: It's hard to find straw in this house.
Mommy had planned this foam nativity scene for later in the month, but I discovered it and started putting it together myself, so she decided to help me "follow the instructions." I've play-acted the story lots of times with it now.
I started my Christmas journal - with a pretty deer journal I picked out and some new glittery gel pens. Sometimes I draw pictures in it, or put stickers in it. Mommy helps me write my thankful list, and I help her with hers. Or she'll write down a story I tell her, like about the little tree that was sad because it was so little, but then it grew and Jesus used it at it was happy.
You can read more about the BIG lapbook we did last week on this
Hands of a Child post
. Some other stuff we didn't cover there: A reindeer puppet...
Reindeer painting - first I pretended some branches were my personal reindeer antlers, and then I used the branches to paint like a reindeer would!
Snow painting - I painted with a mix of water and epsom salts. (Just enough water to get the salts wet. It didn't stick very well, so Mommy's still working on that mix.)
When it dries, it looks like bright snow!
I made a handprint Christmas tree - Mommy traced my hands over and over, and then I got to glue the decorations on.
Speaking of trees, we made edible Christmas trees, too out of ice cream cones. Mommy says we are trying to cut back on sweets, so I don't get to do much like this, but I sure enjoyed this one...
I developed a love affair with pompoms and glued them onto my gingerbread puppets and snowman puppets.
We played "match" and "memory" with Christmas erasers Mommy got at the dollar store.
I made a foam gingerbread craft. I like "gingermen!" I also colored a
Nativity story minibook
and have read it many times!
We have no real snow here, so we made some! I had great fun playing in $1 worth of shaving cream for a couple of hours!
I even made a snowman with raisins!
We went to the Festival of Lights in Roseburg on Saturday night and saw all kinds of cool lights. Santa was fishing, and logging, and planting trees. There was a Noah's ark, and Baby Jesus, and baseball. I got glasses that make all the lights look like Santa. And I ate my very first candy cane! Did you know it looks like a "U" after you eat a little bit of it?
Books... Here are a few we read:
The Christmas Story with Ruth J. Morehead's Holly Babes
Sadie and the Snowman by Allen Morgan
If You Take a Mouse to the Movies by Laura Numeroff
The Night Before Christmas illustrated by Jan Brett
The Story of Christmas by Gwen Ellis
Christmas in the Stable by Astrid Lindgren
The Animals' Gift by Szabolcs de Vajay
Christmas Songs from Modern Publishing (I've been practicing and singing these songs while playing my keyboard! I have also been playing my new drum that Grandpa and Grandma left me.)
That's all for now, folks! We got oodles of more stuff to do, so gotta run!