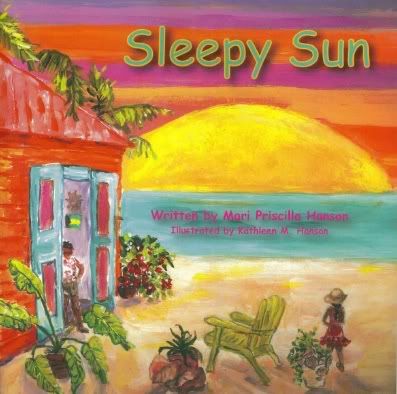 Hi, I'm Esmé, and I'm reviewing my very own book here! I'm ten and one finger (30 months).
Sleepy Sun
by Mari Priscilla Hanson is an absolute favorite book of mine! When it came in the mail, I had Mommy read it to me four times in a row right away, and I could have kept on going! It rhymes, with colorful pictures full of things I know all about. And it's a good book for hugging time!
Here's what the book website says: "
Sleepy Sun
is a beautiful and imaginative bedtime story beloved by children everywhere. With vivid illustrations, this engaging poetic adventure allows children to follow the sun throughout its busy day. It shines on snow capped mountains, heats up the scenic desert, and brightens a lively city... The sun entertains while visiting places all over the world! When the sun's day is finished, it is time to go to sleep."
Here's what I got to say about the book:
Do you like this book?
Yeah!
What is the book about?
The sunshine! It's getting sleepy!
What's your favorite part?
When the boys and the girls play with the animals!
What does the sunshine do?
It makes things hot.
What color is the sunshine?
Yellow. And orange and pink.
The sun has gone to sleep now. See, it's dark outside! Are you ready to go to sleep, too?
Read it again! Read it again!
Mommy's Notes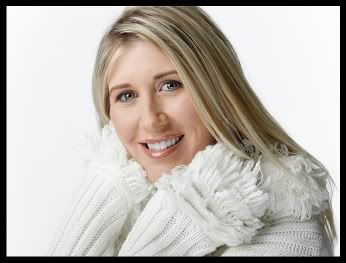 Everything about this book whispers that it is a personal book written by a mom for her child. I love it! The words are sweetly innocent, and the illustrations remind me of the children's picture book my own mom made for a class when I was young.
This makes a perfect snuggly bedtime book, though my one complaint is that Esmé keeps asking for it to be read over and over, making it hard to wrap up and turn out the light. The book ends with these words:
It's time to go to sleep now
The stars are shining bright
It will see you in the morning
Goodnight, Sweet Child, goodnight

This might not make it onto our science shelf (coincidentally, we had just been discussing how the earth revolves around the sun and not the other way around), but it does make the sun come to life for a child. The book is definitely a winner in our house, and I suspect this will remain a bedtime favorite for some time to come...
For more information about this book, check out the
author's website
. You can purchase it at
Amazon.com
for $14.99.
---------------
This is a
Mama Buzz
review. Thanks to author Mari Priscilla Hanson for the review copy of this
book.