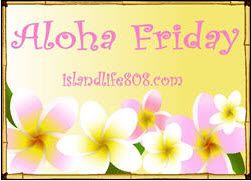 Esmé's Mommy here...
This issue has been bugging me, so I decided to join up with
An Island Life
and ask a simple question today.
Do you prefer to tumble dry your clothes, or hang them out to dry?
Most people in the US tumble dry their clothes, but they talk nostalgically about the fresh-smelling sheets of years of yore that waved in the breeze to dry. If only they had the time and the space, they say.
But personally, having done the hang out to dry thing, I prefer my sheets nice and warm and smelling of fabric softener fresh from the dryer. Those air-dried things are stiff and wrinkled in comparison, not to mention all the work involved.
Admittedly, tumble dryers might be a waste of energy. But that's all I'll grant you.
So what do you HONESTLY prefer?