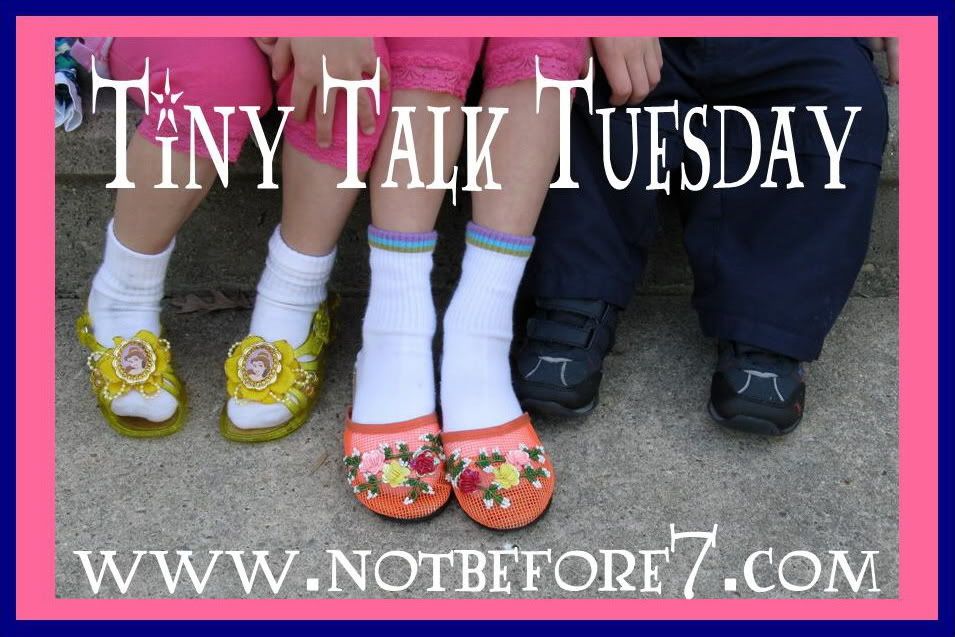 Esmé
(15 months) has figured out the "No" shake of the head and uses it all the time now when she doesn't want something. It's SO cute - especially with the smile that follows when she realizes I get it!
Any bets on how much longer I'll think "No" is cute?
---------------
She's figured out the sign for "More" and says "More," too. I'm not sure if she thinks it means raisins, though. She uses it when she wants more raisins at breakfast.
---------------
Esmé
is now officially in charge of preparing her own meals - I see no reason to do it when she has proven herself perfectly capable!
The other day she got a packet of two-minute noodles out of the pantry and then proceeded to the silverware drawer and grabbed a table knife out and tried to open it. How does she know what a knife is for??
Another time she took a plastic bowl out of our plastics cupboard, went to the fridge and took the granola out (it's stored there to keep bugs out). She managed to get the clip off the granola bag and shook it out into her bowl (and all over the floor). Then she grabbed a spoon out and started eating. At least she didn't get the milk out, too.
---------------
In Portuguese, she can say
tchou
(goodbye) and
agua
(water). Not sure if she knows what she's saying, but other people are sure she knows!
---------------
And
Esmé
loves to take off her clothes and put them in the laundry basket. I bet some of you wish you could get your husbands to do that. Only problem is when I DON'T WANT her clothes off.
---------------
The last week has been "E" week for our crafts, so I've been writing her name over and over, being an "E" name and all. At
bathtime
one night, I wrote her name with bathtub crayons, and out came "Eh-
mé
" with no prompting. I was in shock, so wrote it again, with the same results. Very cool! Hearing her say her name was definitely the talking highlight of my week.
---------------
I'm a little worried, though, that the same week she says her name is the same week she says "boy" for the first time. She was quick to pick out all her boy magnets out of her magnet set as she was saying it. I tried to get her to say "girl" with her girl magnets, but no luck.
---------------
And now for a photo of the granola criminal, face blurred to prevent recognition since she is underage and all (not misuse of camera, no way!):