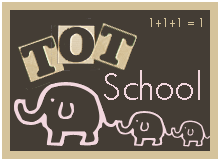 We have been amazingly busy, but Mommy says there is no way we are completing our Christmas projects by Christmas. Good thing we've got nothing planned for next week!
Here are some of the things we did this last week...
Let's start with nativity stuff. Here's a
nativity scene
I created with stickers,
clipart
, and glue. Lots of artistic license involved!
And another
nativity set
we started using
toilet paper rolls
! Very cool, huh? They even have a backdrop you can paste around two toilet rolls.
Here's a "gingerbread" house we made using graham crackers, peanut butter, pretzels, and frosted shredded wheat on the roof.
For decorations, we used dried cranberries, cherries, blueberries, and pineapple, as well as pumpkin seeds and a wreath-like cracker.
And I sprinkled the snow (unsweetened coconut) all over!
We built it tall for reason. Like the size of graham crackers? No - it was built for my
camels
dromedaries. See?
Look too healthy for you? Well, Mommy kind of compensated by letting me make white-chocolate-covered pretzels. I was in charge of sprinkles. And I learned all about why you shouldn't double-dip. (Notice Penguin in the back, doing a face-plant into the bowl of pretzels?)
Pretty, huh?
While we're on the subject of food, we made cinnamon stars out of tortillas, spread with butter and sprinkled with cinnamon sugar. I spread the butter. I LOVE butter - especially eating it plain! Of course, they needed green sprinkles, too.
They were so cute I was inspired to call for a picnic! So Mommy made some sandwich spread, brought out the crackers and a bowl of frozen berries, and we had our picnic on the living room floor!
We made pastry cutouts using pie dough. Mommy was going to make ornaments out of them, but they were too small. As far as I was concerned, it was just like play dough... Except you could eat it!
Speaking of cookie cutouts, Mommy made a sheet of cutout prints, and then I had to match up the cookie cutout to the print. Easy
peasy
!
Here's a holly man I made at daycare... I love the green teeth!
I also made this dancing holiday bear at daycare. The body parts are connected by brads so I can make him dance easily!
I made the obligatory paper plate wreath. First you paint it green...
...then you glue red pompoms and ribbon and glitter and tinsel on it. It's so easy I can do it while I'm on the phone!
I practiced my counting with jingle bells. There were five stockings, each with a number from 1 to 5. First I put them in order, then I counted out the right number of bells and put it into each stocking.
And then I had to try on the stockings for size, of course! I was saddened to learn they were too small...
I practiced my tracing with circles. A snowman, and some gingerbread man circles, too! The gingerbread man
printables
come from
http://www.earlychildhoodprintables.com/
- they have daily free
printables
that are just perfect for me right now! You have to download the daily
printables
while they are up, though, so we can't give you a direct link.
Here I am doing some gingerbread man size matching - I match the right gingerbread to the right box and glue it on.
And I wrote my "name" in a gingerbread man box. You can see I love
Ss
, As, and
Ps
right now...
Here I am with my first circle cutout of an ornament, also from
http://www.earlychildhoodprintables.com/
.
And I did some ornament word matching (
printables
from the same site as above). Mommy had to show me how to compare the letters because at first I just wanted to match colors, but I figured it out! It would have been easier with capital letters, of course.
I am figuring out the rules to
dominoes
! We played a Christmas version from
Activity Village
.
And from the same site, I practiced matching Christmas animals.
We got bunches of cool
printables
from
Confessions of a

Homeschooler
, like this "J is for Jesus" do-a-dot page.
And this cutting practice page.
I made a candy cane (with lots of glue) from
1+1+1=1
.
And I practiced beading on
pipe cleaners
while Mommy made a candy cane from beads,
and then I added the final beads to her candy cane!
I practiced my "life skills" by sweeping up the beads into a bin with a little paint brush. I worked very carefully, and hardly any dropped onto the floor!
I worked on some foam picture frames from a kit.
We went for a pine-cone hunting walk... See my beautiful walking shoes!
What we found, instead, were cats. A cat on a fence...
...a cat in the "creek" by the road...
...and a cat that decided to walk with us!
I played with my
camels
dromedaries in my sensory tub, which is still filled with green peas and garbanzos from "G" week. Do you know the difference between dromedary and
Bactrian
camels? I do!
I made a shark while studying about the ocean at day care. Mommy told me to show my teeth, so both me and my shark showed our teeth!
I played on my felt board with some bird felts Grandma left me!
I made some dinosaur sand art.
And I decided my shapely Santa needed some stockings to keep his feet warm. The little erasers from my matching Christmas eraser game were just the right size.
We read lots and lots of Christmas books! Here are a few...
The Family Christmas Tree Book by Tomie De Paola
The Christmas Drum by Maureen Brett Hooper
The Little Boy's Christmas Gift by John Speirs
The Crippled Lamb by Max Lucado
How the Grinch Stole Christmas by Dr. Seuss
The Chanukkah Guest by Eric Kimmel
The Snowy Day by Ezra Keats (and the Scholastic DVD, too)
Snowflake Bentley by Jacqueline Briggs Martin
The Gingerbread Man by Jim Aylesworth
My Christmas Gift by Crystal Bowman
J is for Jesus by Crystal Bowman
Jesus, Me, and My Christmas Tree by Crystal Bowman
A Star for Jesus by Crystal Bowman
And we watched some Christmas DVDs. My favorite is
Eloise at Christmastime
.
And now we got LOTS more to do still! Excuse us, please!