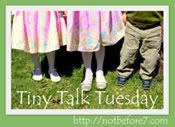 I am EXHAUSTED. (Mommy here...)

We're on Day #2 of potty training. I am now chucking out Toilet Training in Less Than a Day (by Nathan H. Azrin and Richard M. Foxx) and pulling out Potty Training for Dummies (by Diane Stafford and Jennifer Shoquist).

Yep, that 2.5 hours of potty training didn't do the trick. Day #1 had 6 accidents (8 if you count the 2 pees in the bath that I chose to ignore) and 1 accidental success. Day #2 has had 4 accidents and 1 success. At this rate, if we keep reducing Esmé's liquid intake, we might get down to 0 accidents in a few days.

We HAVE learned a few things.

Esmé far prefers candy treats to salty treats for her rewards.
She doesn't like soda - it "bites."
Chocolate soy milk is the drink of choice, even when given a dozen alternatives.
She knows all the steps. We have practiced them over and over, especially after each accident.
She can sing Twinkle Twinkle Little Star while washing her hands for hours.
And that's when several of the accidents happen.
And we've all kinds of potty tiny talk. Like this conversation:

Mommy: "Does Esmé wear diapers?"
Esmé: "I not wear diapers ANY MORE!"
Mommy: "Does Esmé pee in the potty like a big girl now?"
Esmé: "I not pee in potty."
Mommy: "So where does Esmé pee?"
Esmé: "I not pee ANY MORE!"

Or monologues like this:

Esmé: "Don't pee pee on the chair! Don't pee pee on the floor! Don't pee pee on Mommy! Don't pee pee on blocks! Don't pee pee on elephant! Don't pee pee on drum! Don't pee pee on train!"

You think that'd cover it, wouldn't you?

Or debates over whether you can use the same piece of toilet paper on your bottom and then on your nose...

Other not so nice statements include: "I WILL touch my poopy!"

Just for a relief, here are some non-potty tidbits, too:

After reading a book about a pig: "I NOT girlie any more! I pig!"

"Ten little piggy toes in Mommy's nose" as she sticks her foot in my face.

"Mommy snowman" after she applies lotion liberally to my face.

And reciting her memory verse at night: "Jesus cares for you." She adds to that: "Jesus cares for Pappa! Jesus cares for Mommy! Jesus cares for Pooh! Jesus cares for Tigger! Jesus cares for big toes! Jesus cares for ankles!" And just about everything else she sees.

Since the last few days have been with minimal dress and little time for cameras, here are a few photos from our trip to visit the Portland cousins a week ago.
A rest stop on our walk to the Dollar Scholar.
Eating popsicles.
Meeting Mommy's Uncle Leo in style.

Listening to the cousins in the band.
Which happened to be during nap time, but she didn't mind too much. She clapped and tapped and spent some time in Grandma's lap.