Hobo signs have been appearing on our chalk board. This particular one? Incorporates the "danger" sign into a newly contrived "Esmé" sign. Very appropriate, I think.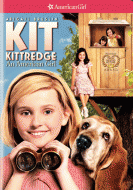 Thanks to
Zeezok's Z-Guides to the Movies
, specifically the guide for
Kit Kittredge: An American Girl
, our whole family has had some good hours of entertainment and a full immersion into the Great Depression.
We've learned hobo signs. You can find Esmé's 1930s fashion post at
Esmé's Very Own Blog
. We've talked about FDR and his social reform policies, what it means to be a journalist, and the ethical ramifications of being Robin Hood. And it was fun randomly watching the movie
Annie
(from the same era) and being able to tie in a lot of the historical details.
Synopsis:
What is a Z-Guide?
If your student enjoys watching movies, we just made it easy for you to incorporate them into your curriculum. We have dozens of guides— each of them falling within a specific time in history. All of the guides contain ten educational activities that build upon the movie. The guides are movie specific. We tell you exactly which movie we used, and almost all are available thru Netflix. Most you can probably get through your local library. So you don't even need to buy the movie to use our guides!
We recommend the student completes two activities per day, taking a week to complete. The Z-Guides are meant to supplement your current history curriculum. They are not intended to replace your core curriculum for history.

Zeezok Publishing's Z-Guide to Kit Kittredge is an original way to incorporate media into your study of the Great Depression.
This guide contains a topic overview, movie synopsis, and ten learning activities based on this family-friendly film. Learn more about the hardships families faced in the Great Depression. Decipher coded messages using hobo signs. Design your own Depression era fashion show. Be a journalist, like Kit, and write a newspaper article. Play "Who Am I?" with your family and friends. Learn Depression-related vocabulary. Distinguish irony from foreshadowing. Determine whether prejudice is ever acceptable. Share personal responses to the "For Family Discussion" questions and experience life in middle America during the worst economic depression in American history.
Recommended Age:
The Kit Kittredge Z-Guide is for Elementary/Middle School. Z-Guides for other movies are available at the high school level, also.
Price:
$12.99 for e-Book or CD format
For More Info/Samples/To Purchase:
https://www.zeezok.com/node/94
For More Reviews:
TOS Crew
What Mom Liked:
Movies! Esmé has a high preference for and retention rate with video learning. I love the concept of learning history through movies! We hadn't watched Kit Kittredge before, and it was a great one to delve into more deeply, with some parallels to the US's current situation.
Ease of use. Not much prep time needed – just buy or check out the movie, print out the guide, and you're set to go. You do need access to internet or print material for research activities. With 10 activities, you can simply divide them up to fit in a 5-day week, or expand them over a 2-week period.
Variety. I loved the variety: vocabulary, history, filmmaking, writing, fashion/art.
The answers. I appreciate having all the answers available (as applicable) at the end of the book – a great teaching help!
Family involvement. I love how easy it was to incorporated the whole family through watching, discussion, presentations, and more.
Thought-provoking, unbiased questions. The world-view and discussion questions were open-ended and easily allowed one to incorporate a biblical perspective.
This guide was advanced for Esmé – most of the activities had to be tailored to her level, though I was amazed at how well she did on the review section. I would highly recommend the guide for students in middle grades who can do the research and writing with less assistance, though it is adaptable for younger ages and could easily work in a multi-grade setting.
---------------
Thanks to
Zeezok Publishing
for providing a download for review, and to
TOS Crew
for coordinating the review. We are not being paid for this review, and all opinions are our own.