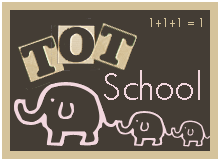 Last week wasn't a traditional alphabet school week, though we did get some "F" stuff in, like fire and frogs and flowers...
But that doesn't mean I didn't learn anything! Here are some very practical things I learned:
Always take a good book with you on a long road trip...
Rest areas have all kinds of entertaining things, like puddles of water after cleaning. And you can make footprints with wet feet!
If you're lucky, there is sand around the trees at the rest area. And you and your buddy can play in it!
Watering the dirt with my little flower watering pot is a great sensory experience, especially when it is hot!
Frogs are tiny and cute and like wet places. And it's easy for grown-ups to catch them, though I didn't quite get it myself.
Swimming pools are great fun! And it is possible to be cold in a swimming pool even when temperatures are sweltering and above 100F.
Shasta Lake serves the same cool-down purpose when you're on the boat.
Some flowers are poisonous. Even pink ones - can you believe it?!
Picking blackberries is a great way to learn about colors. A bit of a problem: green is my favorite color. For some reason, those blackberries don't taste so great.
Rocks make great puzzle pieces. Here I am putting a few together. For even more fun, smash a big rock and try to fit it back together!
I always play a better table tennis game when Pappa is helping me... Even if I'm a big girl and can do it all by myself now.
When sliding down little plastic slides, one must always watch out for black widow spiders.
Horseshoe pits make the greatest sandpiles
when you have a bucket and the right tools. They also make you very dirty.
But being dirty never hurt no one... Proved that to you this week, Mommy!
Panning for gold
is a nice cool way to spend a hot day.
On the other hand, tree houses are hot. You couldn't pay me to climb up in this one...
Sunglasses look very cool pushed up on your head. Especially when you've put them on upside down.
You wanna know the difference between stalactites and stalagmites? Uh... I don' know! But it was fun (and cool) checking them out at Lake Shasta Caverns.
A ferry ride to the caves and back is fun, too.
And that lake is kinda pretty, don'cha think? Did you know there are 13 towns under the water?
It's cool when you are on the boat on the lake. But it's not so cool when you are on the boat and it's not on the lake...
That's when you gotta drink a lot to stay hydrated.
I practiced smiling nicely for the camera.
And then I got annoyed with the paparazzi trying to take a photo of my dirty face...
Housekeeping in a tent is overrated. You'd think the small quarters would be easy to keep clean, but it doesn't work that way.
I learned to drive at Redding Mall.
I operated a fire truck, too. Woo-ooo-ooo-ooo!
And slid down a slide without having to check for black widows.
I practiced my somersaults. Gotta keep in shape for tumbling classes come fall...
And of course, I reinforced the fact that a popsicle and a swing are the remedies for just about any ailment.