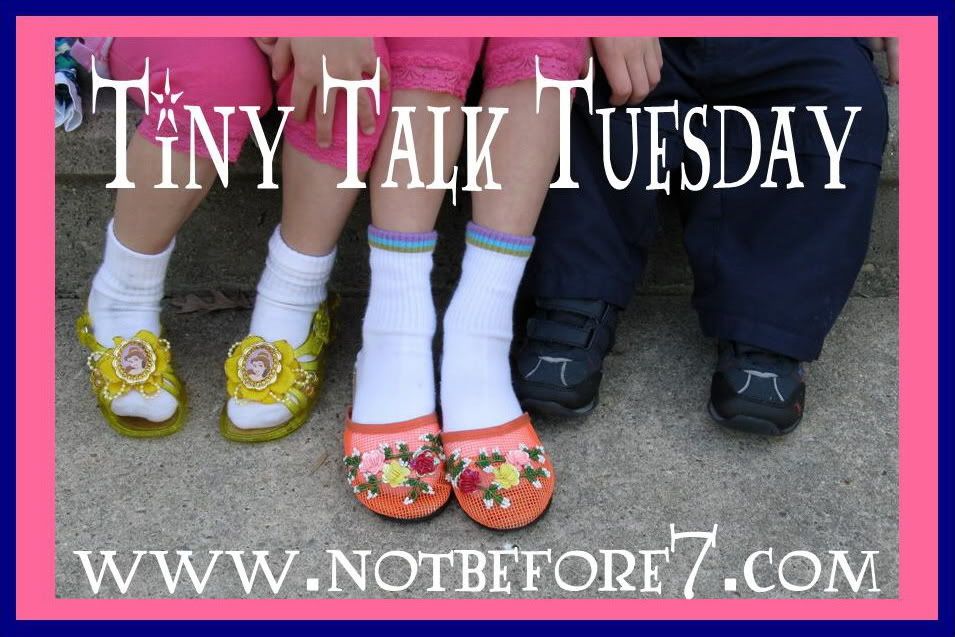 I REALLY need to watch my sarcasm. Esmé (16 months) somehow got a hold of her nose suction bulb and was smearing it with hand soap. I said, "Great, just put that soap up your nose." Sure enough, she proceeded to put the soap directly up her nose.
Another time she had a bowl of salad and was dropping a few pieces of it on the floor. "Good job, honey, just dump the salad on the floor," I told her. Once again she did as I told her. There went the whole bowl upside down on the floor.
----------------------
I've been having to adjust the scale each morning when I get on, since it never seems to be right at zero. I know now why. This morning I watched Esmé carefully recalibrate zero (to what, I don't know) and then step on the scale. What am I teaching this girl with my example?
----------------------
I almost wish my baby had a security blanket or animal. Instead, she has a belly button switch. Get her in a stressful situation, and her finger goes to her belly button. Once it's there, it's almost like she zones out.
One sure way to get her frustrated – dress her in a full piece onesie with no openings to the belly . . .
----------------------
And the new words go on. Ms. Cathrine, our empregada, tells me Esmé can count. She goes "1-2-3-4-8." Not sure what happened to 5, 6, and 7. And I haven't been able to get her to replicate the counting for ME.
She DOES sing a song that sounds an awful lot like the Alphabet song. I just can't make out the letters yet.
You never know when new signs are going to appear. The only problem is I have to be around to interpret for her, since no one else gets them. She does "tree" and "smart," now.
A few new favorite words:
Play – as in "Play with me NOW!"
Owie – as in "This food is hot and making me owie!"
Wool – as in "Really Woolly, my cool stuffed sheep, who I want to color purple with my markers."
Star – as in "See those stars up there in the sky."
And her first multi-word phrase: "Airplane up there." Though it sounds more like "Uhpane up dey"
----------------------
Ms. Cathrine and Ms. Mavis, who works at Esmé's cousins' house, taught Esmé a Zimbabwean "Smoking" song. I don't know the words, but it involves clapping and smacking hands together with your partner. She loves that part. I'm trusting that she won't be puffing on cigarettes anytime soon.
----------------------
Here is Esmé with her good buddy, Really Woolly, now sporting purple teeth. Really Woolly, that is. Or maybe both of them. Esmé won't open up her mouth long enough for me to find out. Because she's got the little blue laptop mouse button in that mouth.